If anyone else watched Season One of Pitch on Fox, let's chat!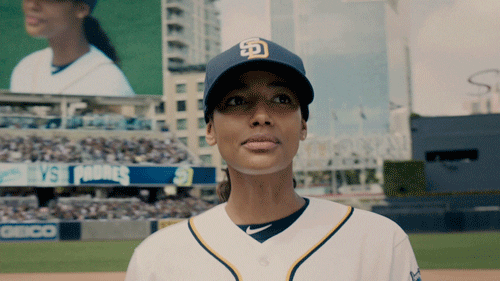 There are moments when this show gets a little over the top, but boy do I love Ginny. She really truly is a female front-runner, and she's not the only multi-dimensional woman on the show. She represents hope and grit and how hard work can pay off to me, someone who used to play softball but always wanted to play with the boys. Sidenote, this much Padres pride is kinda crazy. I do wonder how much the Padres had to do with making the show.
( Spoilers for Season One )
P.S. The Pitch Street Team on Tumblr has a #RenewPitch campaign going on
HERE
.